[#Haunt #Safety] Rules & Warning Videos inside a #HauntedHouse
Monday, 29 September 2014
Wednesday, 10 September 2014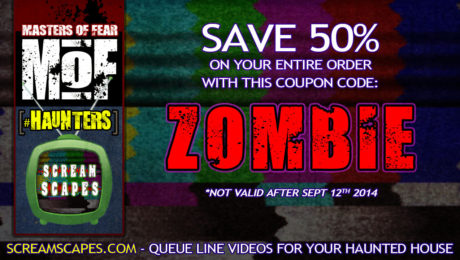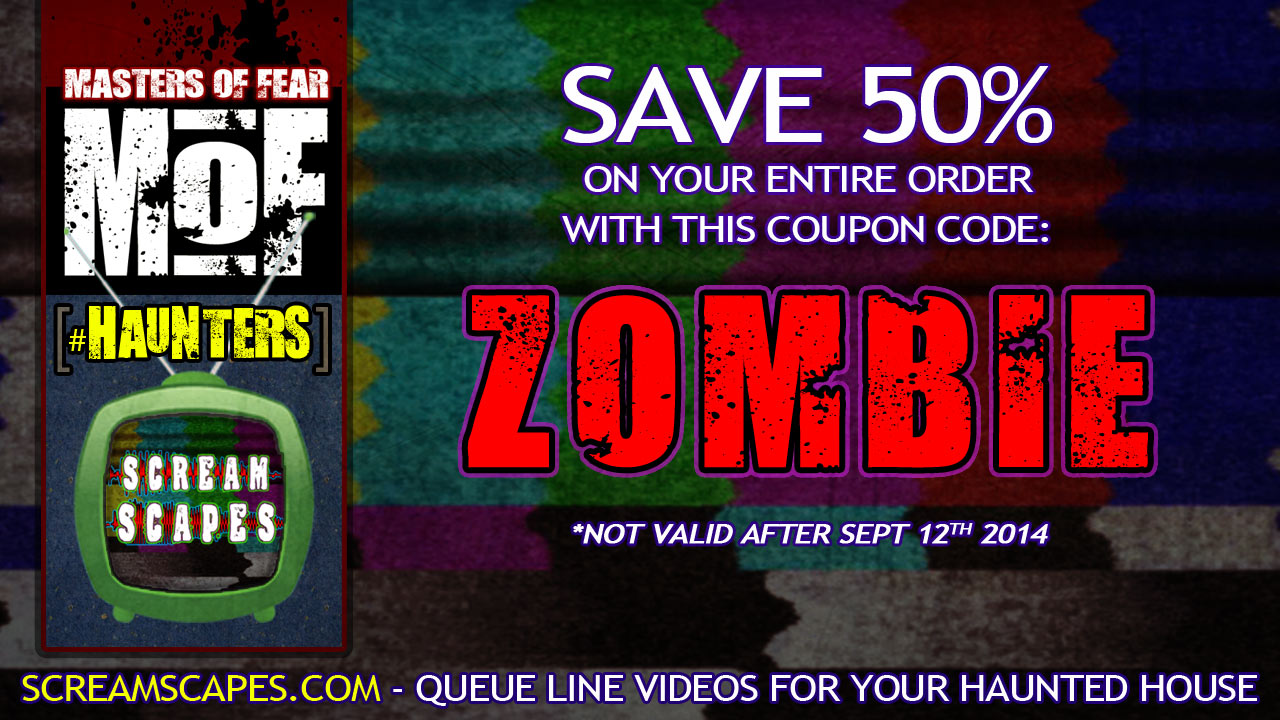 For the next 48 Hours you can save 50% on all Rules, Warnings and Monster Trivia Videos for your Queue Line at your Haunted Attraction. Just use the Promo Code: ZOMBIE (at check out)
BEST SELLER: Queue Line Haunters Pack — CLICK HERE NOW
This is NOT a DVD. These Are DOWNLOADABLE HD 720P Video Files.
Rule Combo #1
Rule Combo #2
Warnings Combo #1
Warnings Combo #2
6 FREE Monster Trivia Videos
6 FREE Halloween Havoc Videos
Use this video in your Haunted Attraction QUEUE LINE as a Contest or for General Entertainment.
[divider style="b"/]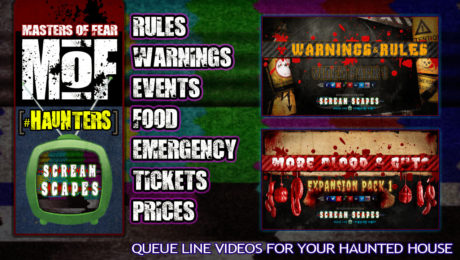 Custom Queue Line and Landscapes Videos for Haunted Attractions.
Your guests can be in your attraction's Queue Line for an hour at times, why not show them informative videos while they wait? Whether you need Important Attraction Rules & Warnings or Fun Contests like Monster Trivia, ScreamScapes has Queue Line Videos to keep your Guests Informed and Entertained.
[youtube url="http://youtu.be/R-0LkdBWOac?list=PLMYqoNLlQHU8Kz4pejRviD7pvbYjS_B-K"/]